In the summer of 2010, Wirth Law Office, based in Tulsa, Oklahoma, opened a satellite office in Wagoner, Oklahoma — Wirth Law Office – Wagoner. Our success in Wagoner during the first year was amazing. The overwhelming word of mouth response among clients in Wagoner lead to an increasing amount of people needing representation in nearby Muskogee. Therefore, to better serve the needs of the Muskogee community, Wirth Law Office – Muskogee was opened on July 1, 2011.
The goal of the Muskogee law practice is to provide the same advantages in legal representation to which our clientele at the Wagoner office have grown accustomed: Legal representation from an experienced and dedicated local attorney who is familiar with the lawyers, judges, and district attorneys involved in Muskogee cases, a convenient location with free courthouse parking, and an attorney who answers your calls and your questions.
Contact Information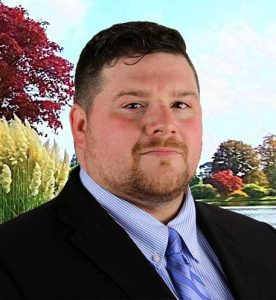 Telephone: (918) 913-0725
E-mail: justin@tahlequahattorney.com
Attorney Profile
Tulsa Attorney – James M. Wirth, Esq.
James M. Wirth is the founder of the Wirth Law Office and the lead attorney at the Wirth Law Office's Tulsa office. His biographical information and example case successes can be found on the Wirth Law Office's Tulsa Web site, through the following links:
Free Legal Consultation
Contact the Muskogee lawyers at the Wirth Law Office – Muskogee for a free consultation by dialing (918) 913-0725 or call toll-free at (888) 447-7262. Or, if you prefer to contact us by email, use the form at the top of this page or email firm@muskogeeattorney.pro. When you need a Muskogee attorney dial (918) 913-0725.