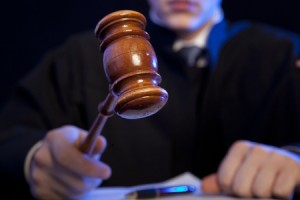 There are times when a couple may choose to legally separate rather than divorce. Sometimes, a couple will seek a legal separation in Muskogee, Oklahoma when divorce is not an option. The couple may not longer wish to live together, but their religion prohibits divorce.
Other times, a couple may prefer a legal separation to give themselves some emotional and physical room to sort things out in the marriage.
A legal separation in Oklahoma can provide some definition around a relationship in which the spouses no longer want to live together but divorce is not an option at present.
Divorce and Legal Separation: Differences
Legal separation and divorce in Oklahoma are similar in many ways, and different in some very substantial ways.
Both legal separation and divorce are begun by the filing of a petition with a family law court. The petition must state the grounds under which the couple is seeking a legal separation in Muskogee.
The grounds for legal separation and divorce are the same:
Incompatibility.
Abandonment for one year.
Adultery.
Impotency.
If the wife gets pregnant by a man other than her husband, while she is married.
Extreme cruelty.
Fraudulent contract.
Habitual drunkenness.
Gross neglect of duty.
Imprisonment.
Insanity for a period of five years.
Incompatibility is the only "non-fault" ground listed. The others listed require a showing of proof of the ground(s) asserted in the petition.
Additional Information
In some very real ways, a legal separation in Oklahoma resembles a divorce. In both, financial assets and liabilities are divided between the spouses, and child custody and child support are determined if children are involved.
Alimony can also be requested and granted in a petition for legal separation. The main difference between legal separation and divorce lies in the lack of the dissolution of the marriage.
In a legal separation, you and your spouse no longer live together, and your assets are separated, but the marriage continues. In that sense, you are not free to remarry if you file for a legal separation.
When filing for a legal separation, the couple is not bound by residency requirements or waiting periods either. Both are required for a divorce.
A couple can obtain an order for legal separation as of the date that the petition is filed. This order is not a final order and it can last as long as the separation lasts.
Finally, an order of legal separation in Muskogee is modifiable. That means that as your situation changes, the order can be changed to meet your needs.
Free Consultation: Muskogee Divorce Attorney
If you have concerns about legal separation in Oklahoma, contact an experienced Muskogee divorce lawyer as soon as possible to protect your legal rights.
Call the Wirth Law Office-Muskogee today at 918-913-0725, or toll-free at 1-888-447-7262 [Wirth Law].