When Time Is Tight, You Need An Attorney
Video Transcribed: What do you do when you've been sued in Oklahoma and the 20 days are about to run up on your time to respond? Hi, I'm Eric Strocen. I'm a Muskogee attorney with the Wirth Law Offices, and I'm here to talk to you today about this important topic.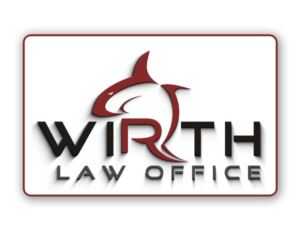 Now, if the 20 days is about to run listed in your summons, in your family law case, or whatever case you may have, you need to add quickly to avoid getting a default judgment. A default judgment, meaning they win automatically because you failed to respond.
However, there is a motion that an attorney can file once they entered the case that can extend the time you have to respond, given that the court gives us permission to move forward, which courts generally do pretty liberally.
When the circumstances aren't that of fraud or some other reason, asking a judge for time to respond through a motion, to file a motion out of time, is typically how we handle those.
So we get people all the time who come in, and they say, hey, I've got 20 days to respond to that. We're on day 18, 14, or 15 or something within that window. It is always better to respond appropriately and consult a lawyer right when you know, hey, I've been sued, I've been summoned. What do we do next?
However, life happens. If you have to take time to get your funds together, there are remedies. This procedural issue could be a bar to your recovery or your ability to get justice, which we should discuss. So if you have this issue and want someone to a Muskogee Family Lawyer to about it confidentially, contact us at the Wirth Law Offices at muskogeeattorney.com.