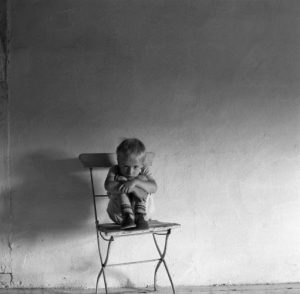 Like all jurisdictions, Oklahoma seeks to protect its children from sexual predators and child abuse. Because there are different scenarios in which sexual contact can occur between an adult and child, Oklahoma has a number of laws on the books to protect children.
Lewd molestation of a minor under 16 is one of these laws, and it has some overlap with child sexual abuse statutes. This allows prosecutors a great deal of latitude in deciding how to charge a defendant.
Here are some things about this crime that you may want to know.
Lewd Molestation of a Minor Under 16
In Oklahoma, it is against the law to knowingly and intentionally engage in any sort of lewd or indecent act with a child or to make any sort of lewd or indecent proposal to a child under the age of 16 – or reasonably believed to be under the age of 16. Okla. Stat. tit. 21 § 1123.
In particular, the statute makes it illegal to look upon, touch, maul or feel the body or private parts of any child under the age of 16 in any lewd or lascivious manner. Any act against public decency and morality, including urinating or defecating on a child or forcing the child to do the same to the adult for the purposes of sexual gratification is considered lewd. The same applies to ejaculating upon or in the presence of a child. It is also prohibited to force a child to touch or feel their own body parts or the body parts of another.
Finally, the statute expressly prohibits making a child view any pornographic or sexual materials or acts.
These lewd or indecent acts may include sexual touching of any sort, including all sexual acts with a child, such as fondling, masturbation, and sexual bondage.
The crime covers a lot of possible sexual contacts between a child and adult. In that sense, it is often used by prosecutors as a "catch-all" statute to ensure prosecution when the crime involved doesn't quite fit other statutes.
Punishment is harsh.
Lewd molestation of a minor is a felony in Oklahoma and is punished severely. If convicted, a defendant could face a prison term from as few as three years to as many as 20 years if the child is underage 16, and no less than 25 years in prison if the child is under age 12. A subsequent conviction could mean a life sentence in prison without the possibility of parole. Okla. Stat. tit. 21 § 1123.
Free Consultation: Muskogee Defense Attorney
The capable, experienced Muskogee criminal defense attorneys at the Wirth Law Office will carefully explain the process and possible alternatives you face. We are willing and able to explore all possible defenses and fight all out for you.
Call an experienced Muskogee criminal offense attorney today at (918) 913-0725, or toll-free at (888) 447-7262 (Wirth Law). If you prefer, you can use the box in the upper right-hand corner of this page to send a brief question or message.
Tags: lewd molestation of a minor in Muskogee Oklahoma, Muskogee Oklahoma felony defense lawyers, sex crimes in Oklahoma