Protecting What Matters Most: Family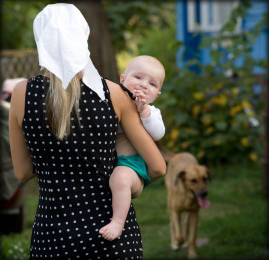 Whether you're considering a divorce, separation or a much needed modification to your child support, a Muskogee family lawyer at the Wirth Law Office – Muskogee  can help clear the way for the next step in your life's journey. Every client we've helped has different goals. Whether it's keeping a familiar house that's been a long-term home, protecting your investments or maintaining an active role in your child's life, you need someone on your side who knows how to fight for your unique interests. That's why we personalize our services to make sure that your best interests are always protected in and outside the courts.

When it comes to legal issues that center around a failed marriage, children and property, emotions can sometimes overpower rational thoughts. That's why you need a family law attorney that can fight for you today and fight for a better future for tomorrow. When your most personal matters are changing because of a family law matter pending in court, it's important to you to be informed as a case progresses. That's why we take extra care to provide prompt answers to your calls and to assure you develop a full understanding of the matter when we answer your family law questions.
Muskogee Family Lawyer Services
Here's a some of the family law services our family court team handles for residents in  Muskogee, Fort Gibson, Braggs, Taft and Webbers Falls, Oklahoma:
Divorce (Contested & Agreed)
Domestic partnerships
Annulments
Names changes
Legal separation
Prenuptial agreements
Child support modifications
Child custody
Grandparents rights
Guardianship
Didn't see the issue that's been keeping you up at night? Don't worry, we handle a wide variety of family law and other types of law cases here in Muskogee County and in the many surrounding communities in Eastern Oklahoma.
Confidential Consultation: Muskogee Family Lawyer
Contact the Muskogee lawyers at the Wirth Law Office – Muskogee for a free confidential consultation today at (918) 913-0725 or call toll-free at (888) 947-8452. If you prefer to contact us by email, use the form at the top of this page.